Episode 166 – Super C
The Contra is Super, but the Nintendo isn't.
21 days ago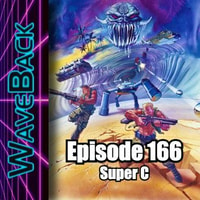 Show Notes
Matt and Kris tackle the excellent Contra followup for NES, Super C. It's the best Contra game out there that's not actually called Contra! 
Useful Links
Background Music
Various songs from Super Contra (arcade), Contra (arcade), Contra (NES), and Contra 4 (DS). 
Social Stuff